WATCH NEWEST RELEASE, SALEM.
Dead Broke stream new EP "Nice Words"
Toronto Punks DEAD BROKE Release
Sunless "Salem" Music Video [Exclusive Premiere]
"Toronto rockers Dead Broke are recently released a brand new EP. The 3-track release titled, Nice Words, is a blend of bands like The Bronx and Queens of the Stone Age, with live antics that kick back all the way to the classic 70s punk era."
Click here to stream "Nice Words" via Dying Scene.
"Toronto, Canada's punk quartet, Dead Broke issued their three-song Nice Words EP on July 28th, 2017, and have been hard at work promoting it ever since. Now... their brand new video for the "Salem" single." Read More...
"Young punks Dead Broke are a band whose sound belies their age. In their short time together, they've taken an impromptu tour through Europe, torn up local stages opening for bands like White Lung and Restorations and, with just two albums under their belt, seem poised to keep their new reign of destruction going.

Seeing their potential,Converse invited Dead Broke in for a Rubber Tracks session. They turned out a few songs in that ten hour session, all live off the floor..."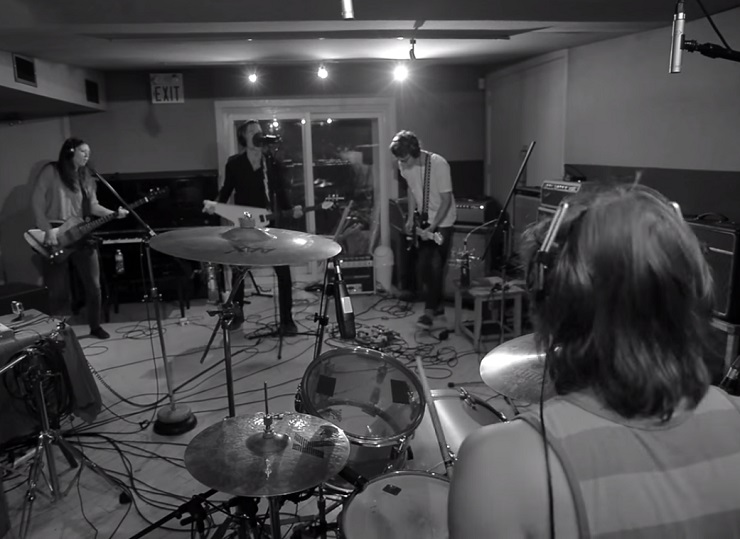 "The younger punk crew go for broke in the black and white clip, which was filmed at Toronto's Taurus Recording facility. Playing it, ahem, on the nose, they deliver a straight forward but screamy salute to the originally Josh Homme-sung ode to nicotine, Vicodin, Valium, marijuana, ecstasy and alcohol. Also saluted: the c-c-c-c-c-cocaine.
Should you want to get a contact high from the performance, you can peep it below"...
Dead Broke - "Dead Broke" [Album Review]
"Each song on Dead Broke rolls into the next, making this album incredibly easy to listen to on repeat; it'll be hours before you realize you've listened to it ten times and now know the words to all your favourite parts"... READ MORE
VICE: NOISEY
Dead Broke On Their Spontaneous European Tour
Talking to the lead singer of the Oakville punk band about growing pains and Spanish hookers.
READ MORE ON TOURS AND THE HISTORY OF THE BAND HERE...